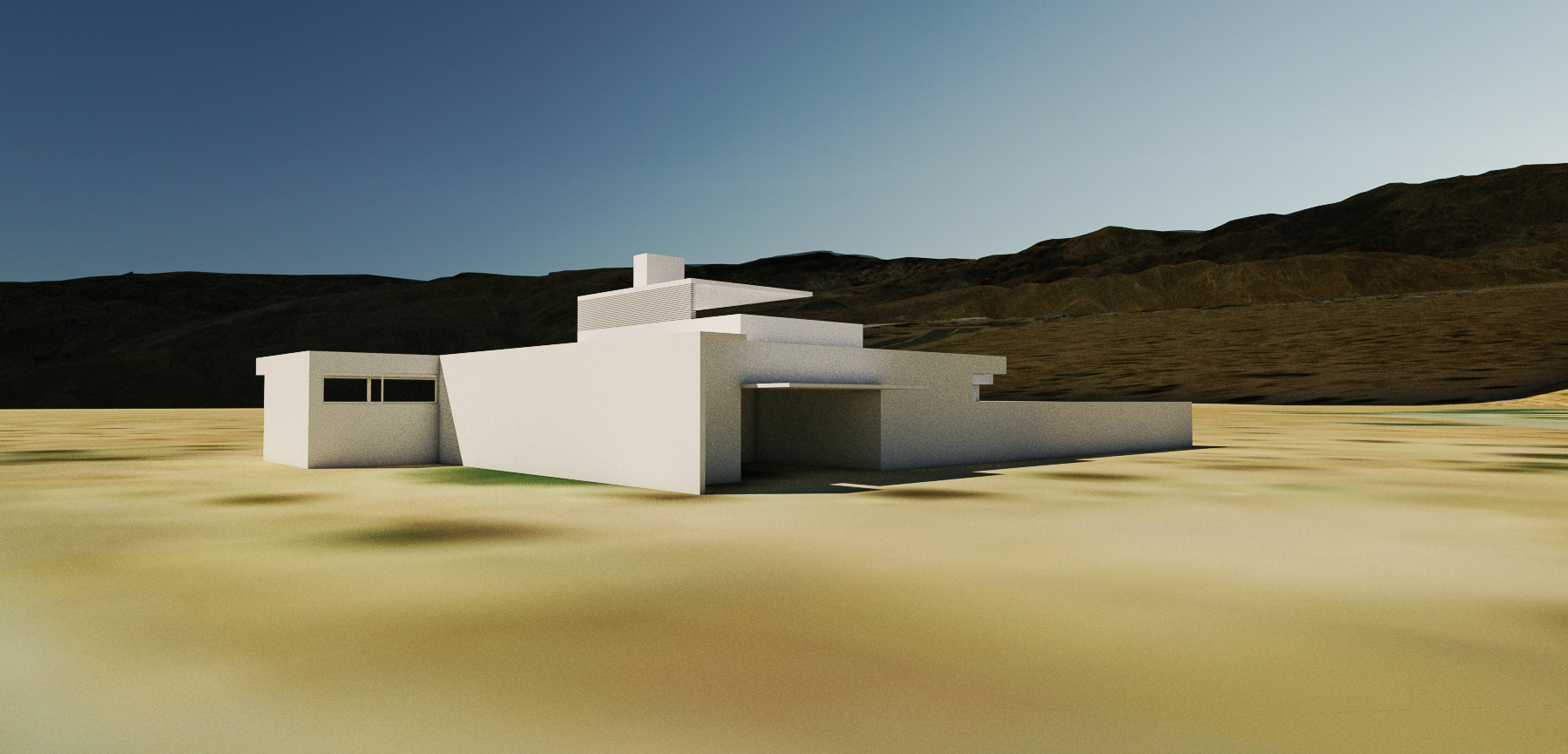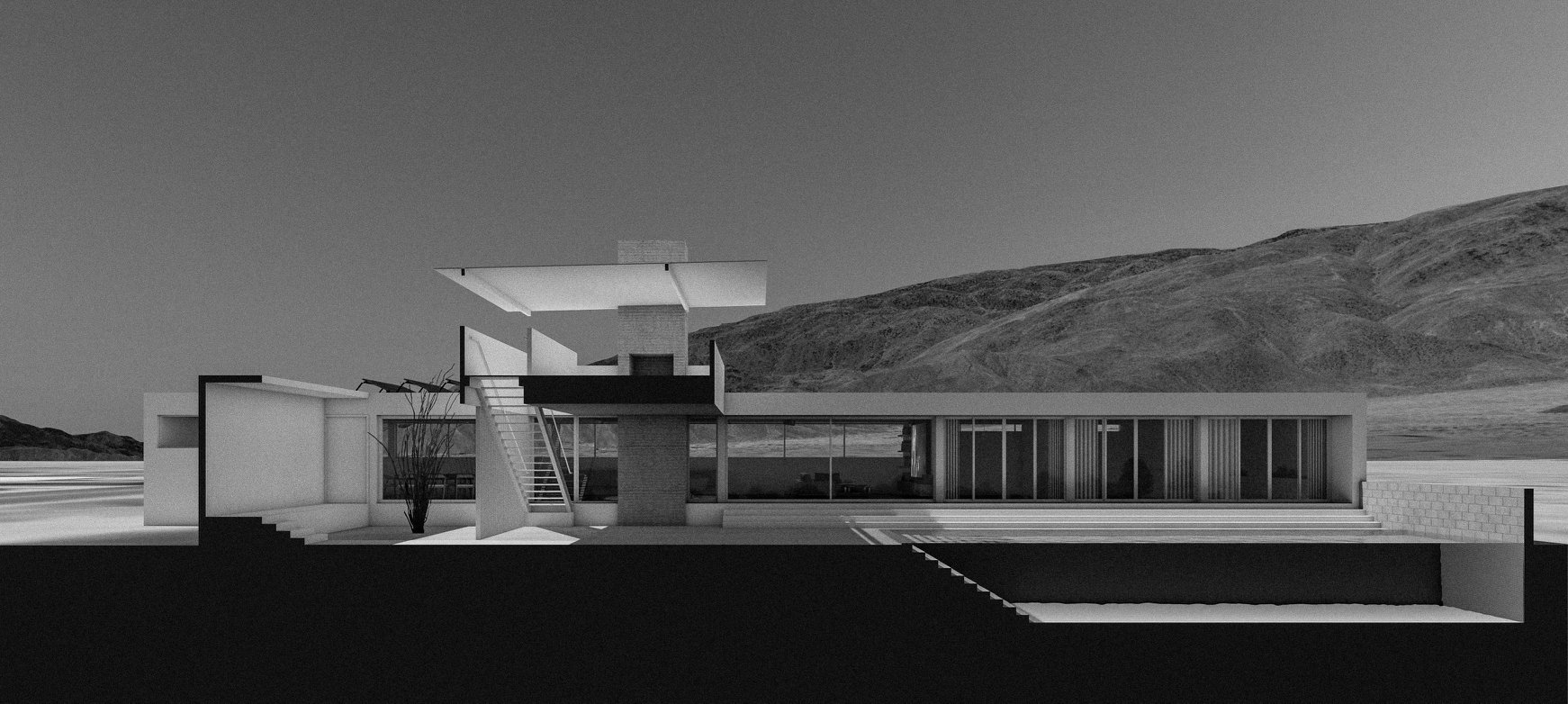 Pointing Rock Drive
Pointing Rock Drive is a single family residence located in Borrego Springs, California. The site is located on the perimeter of De Anza Country club and features dramatic views of Indianhead Mountain to the West.
Over seven million years ago, during the Pliocene Time, much of southern California, including Anza Borrego, was not desert but actually an extension of the Gulf of California. Because of this geological history, the region features desert fauna and rock formation reminiscent of its oceanic past. Inspired by these qualities of the site, the building takes on the form of a desert ocean liner.
The home consists of the main building, a long narrow mass, as well as a detached garage with a guest room. This massing was chosen because it is the ideal shape for mitigating the harsh desert sun. By placing nearly all of the glazing on the broad elevations facing North and South, the building minimizes any direct sunlight coming in through the windows. This feature provides the home with soft, ambient light throughout the day and reduces the buildings need for air conditioning.
The living room, dining room, and kitchen are all one long open space. The end of the living space features a projector screen, allowing inhabitants to watch from any location in the room.
Ocean Liner "Oriana" Passing Through Desert Dunes Going Through Suez Canal. Photo: John Dominis
The house features a roof deck that bridges between the main house and the garage. This could be considered an observation space for the view of Indianhead Mountain to the west. This deck also creates a shaded area next to the pool below.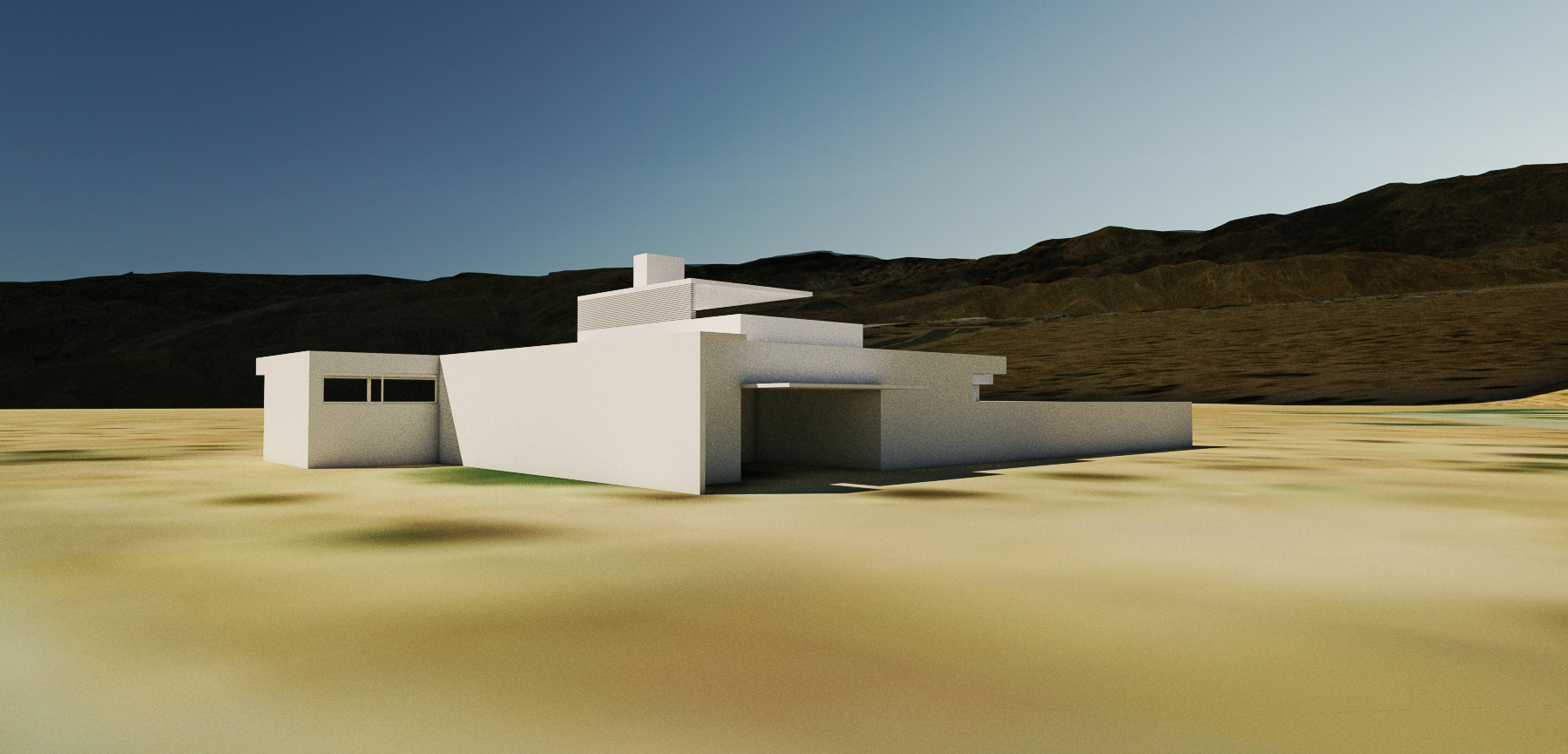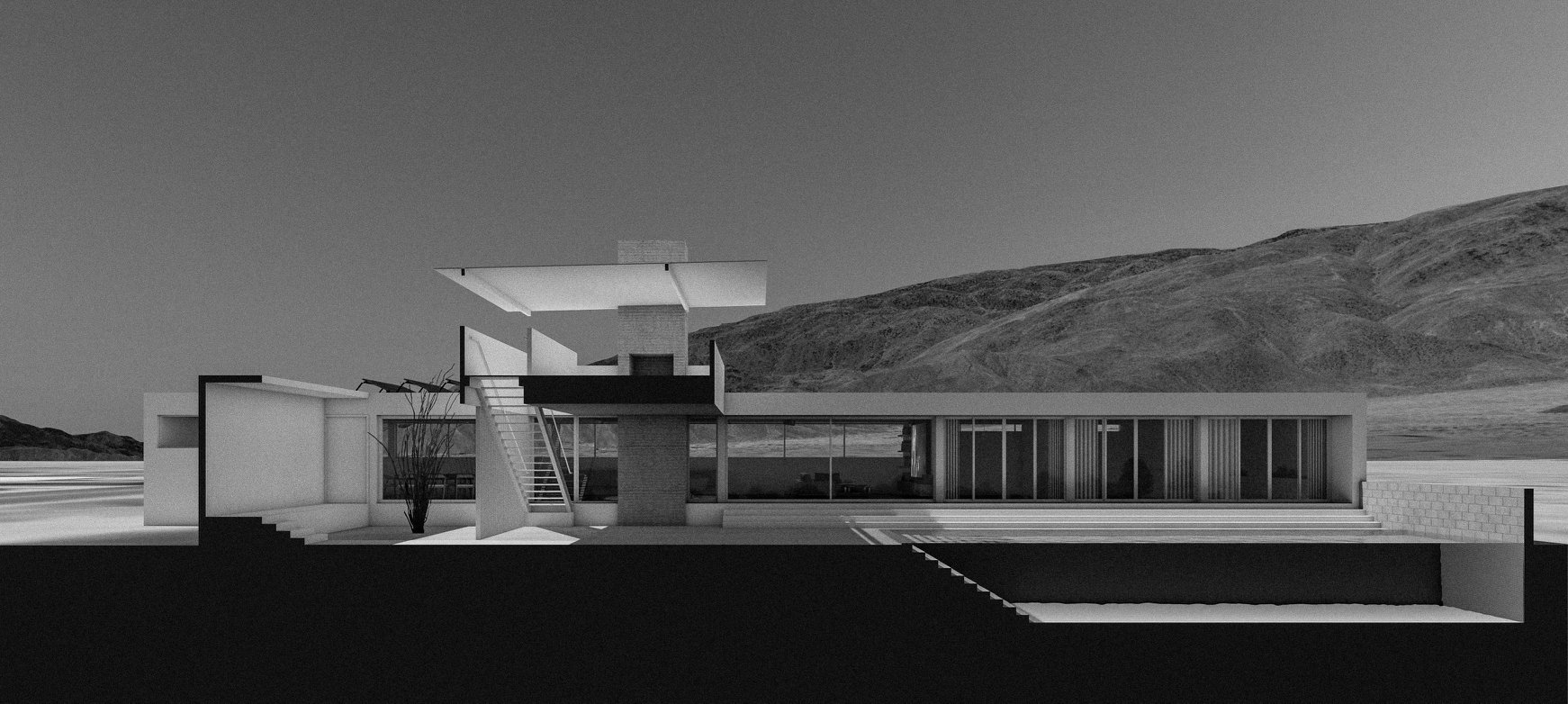 Another massing concept for the same site.
To the west the site features dramatic views looking up at Indian Head Mountain, which rises 3,200 ft. from the desert valley.
The design revolves around the fireplace, the hearth of the home where the family would gather. The fireplace is located in between the living room and the dining room, and is also featured on a roof deck above.